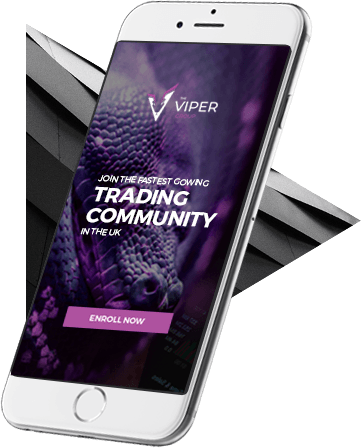 Get taught by industry-leading traders with a combined experience of over 10 years in the markets.

The Viper Group teaches unique trading strategies allowing you to trade with confidence and develop a high risk to reward system.

Join 100's of students from all over the globe taking the step towards achieving financial freedom.

REAL RESULTS, REAL STUDENTS
Check out the testimonials from our current Vipers and what they have to say about being part of the squad!
We offer two programs from our Advanced level to Elite which gives you complete access to everything we offer here at The Viper Group. Want to join and upgrade later? We offer the option to upgrade your program to a higher tier once you've joined to unlock additional features.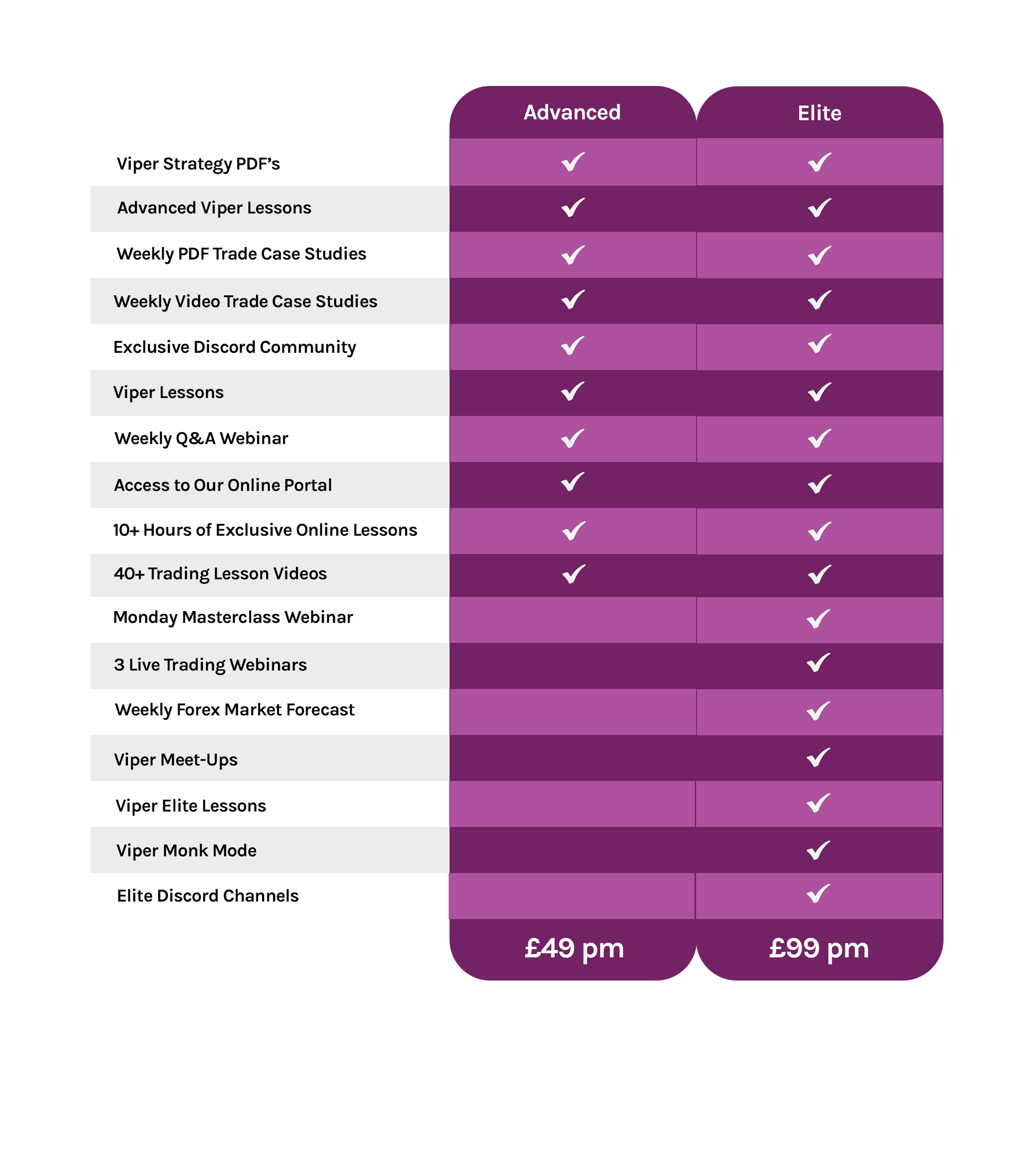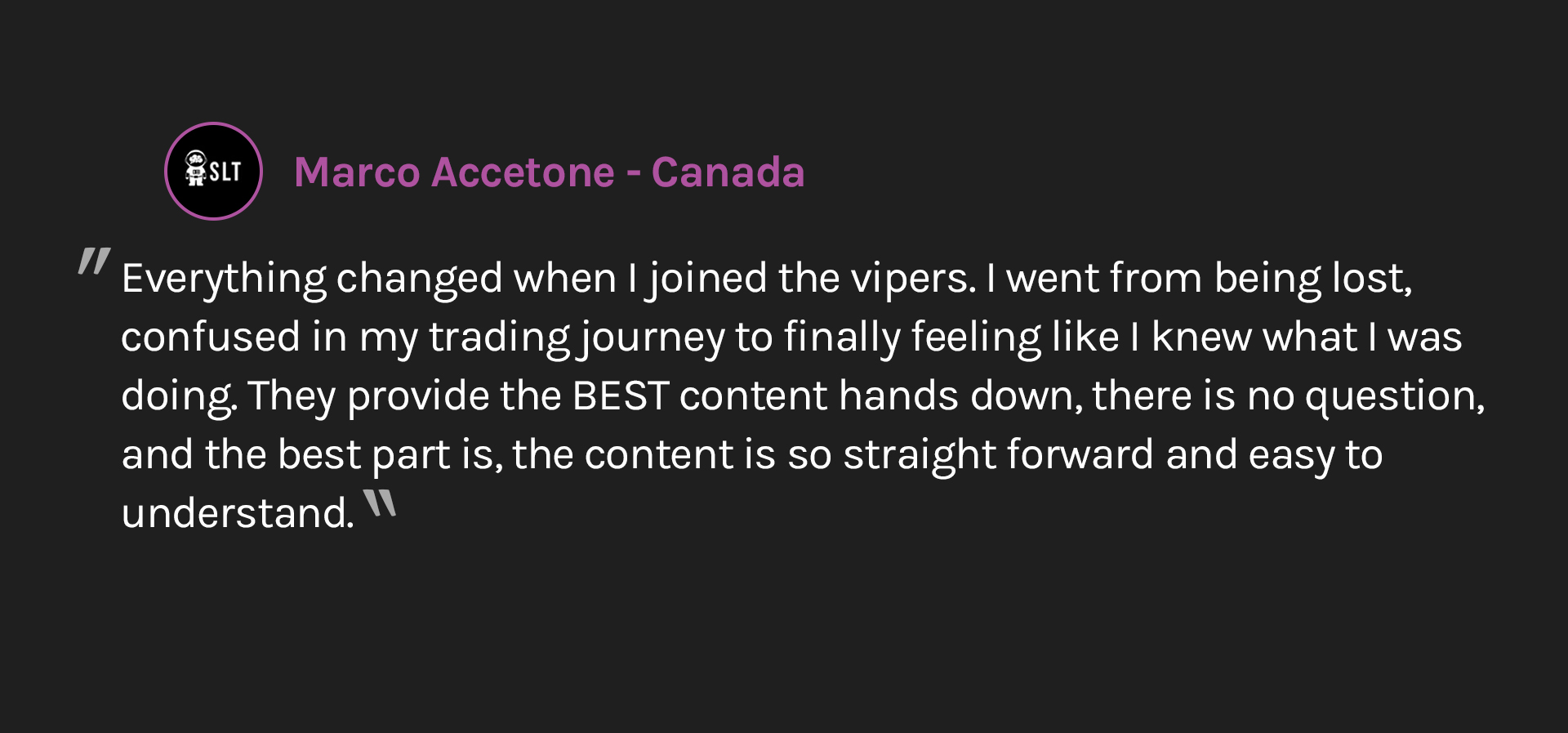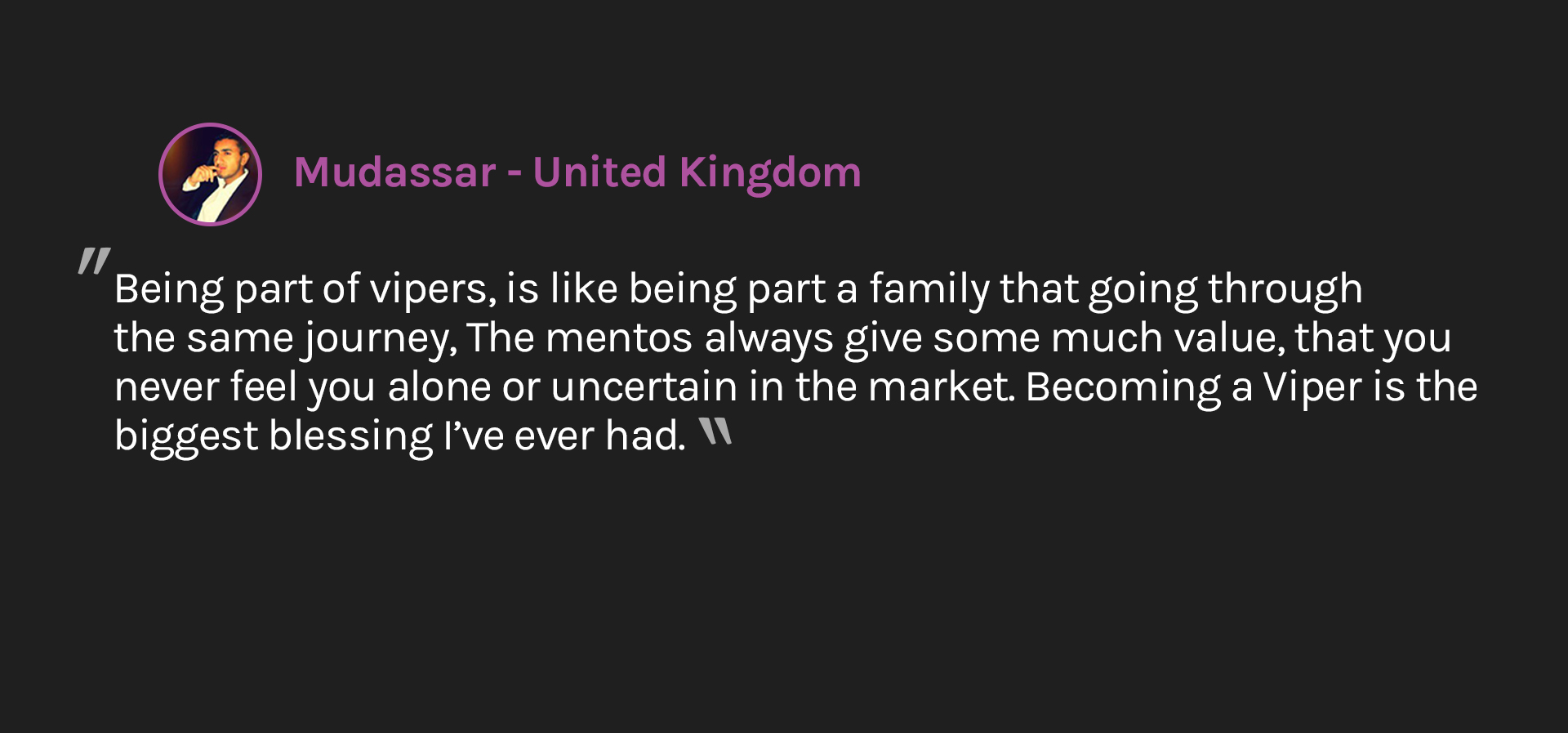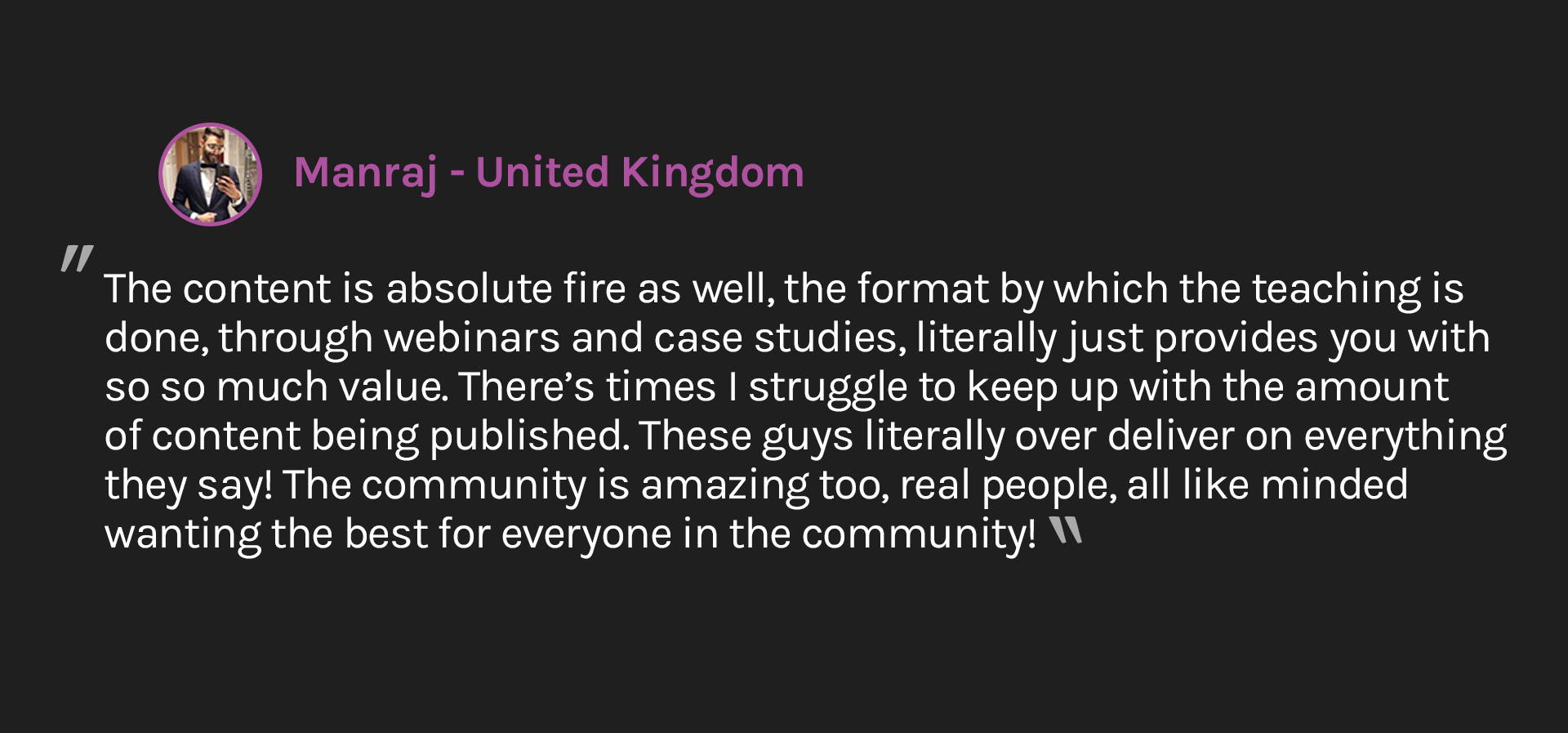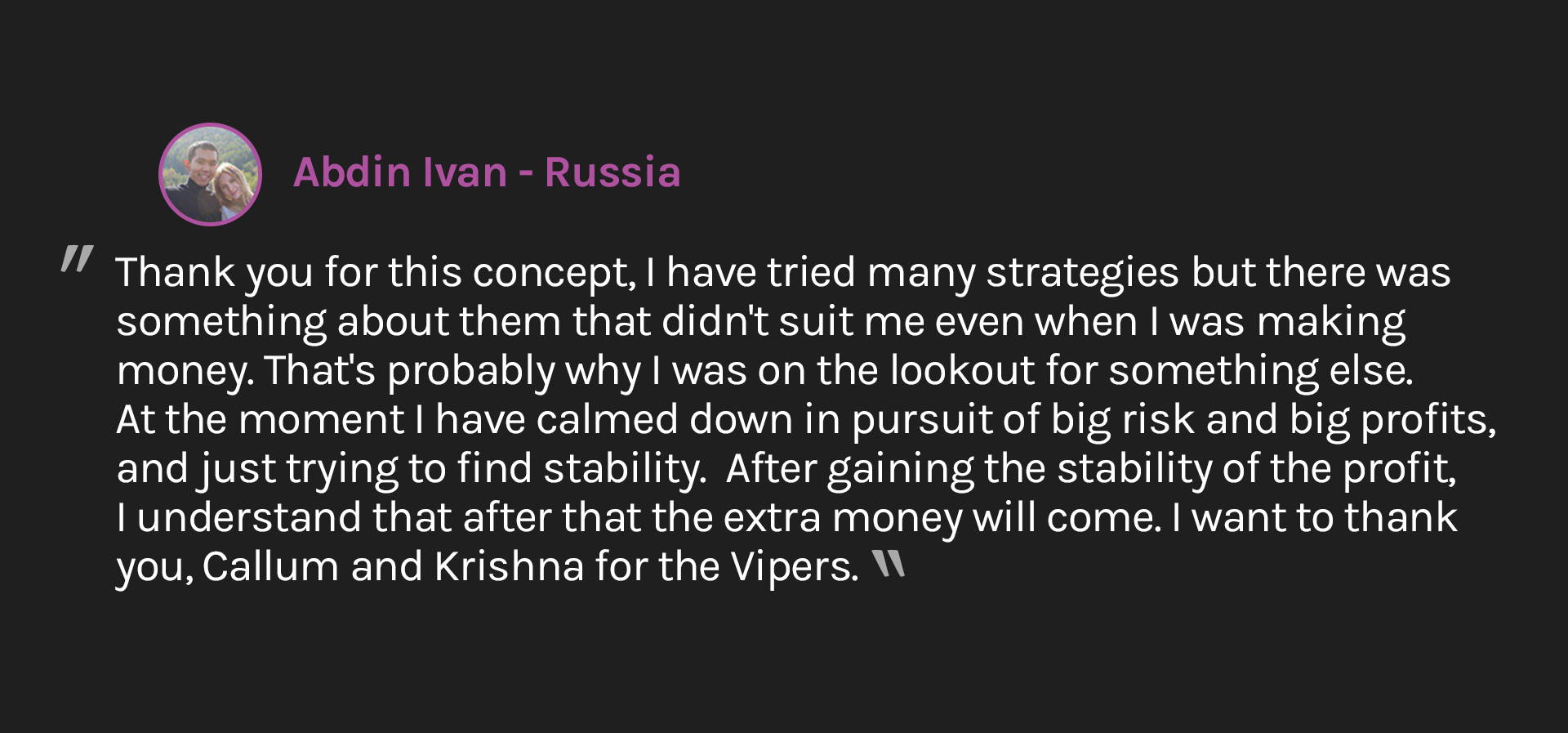 REAL MENTORS, REAL STUDENTS
The Viper Group is more than just a community of like-minded traders, it's a lifestyle, it's a family of like minded traders. Some of our clients have described our approach to trading education as "revolutionary". We're looking to change the entire industry. Don't believe us? Have a read for yourself...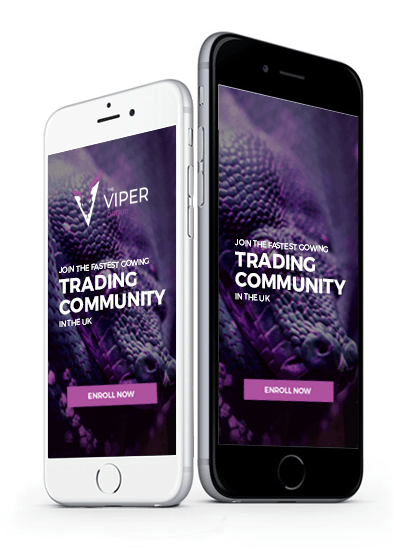 The Viper Group was founded with the mindset to create change for not only traders but for this industry as a whole. We do this by focusing on results and actually providing the right knowledge and education to our members; from in-depth technical analysis to advanced psychology lessons, we make sure every base is covered to get our members consistently profitable in the markets.
The Viper Group provides a unique repeatable system developed by our co-founders that creates freedom, clarity and consistent results. Once this repeatable process has been developed in our traders, we then help our Vipers get funding through tried and tested prop firms that offer 6 figure funding with extremely generous profit splits. Vipers are currently funded over $5,000,000+ with our target of getting total funded traders to well over $10,000,000 before the end of 2022.
100's of Students, 30+ Countries & Growing...
Receive the latest updates & read exclusive articles from some of the leading traders in the industry. All emailed directly to your inbox completely FREE.